---
Water Sense Cable
Water Leak Applications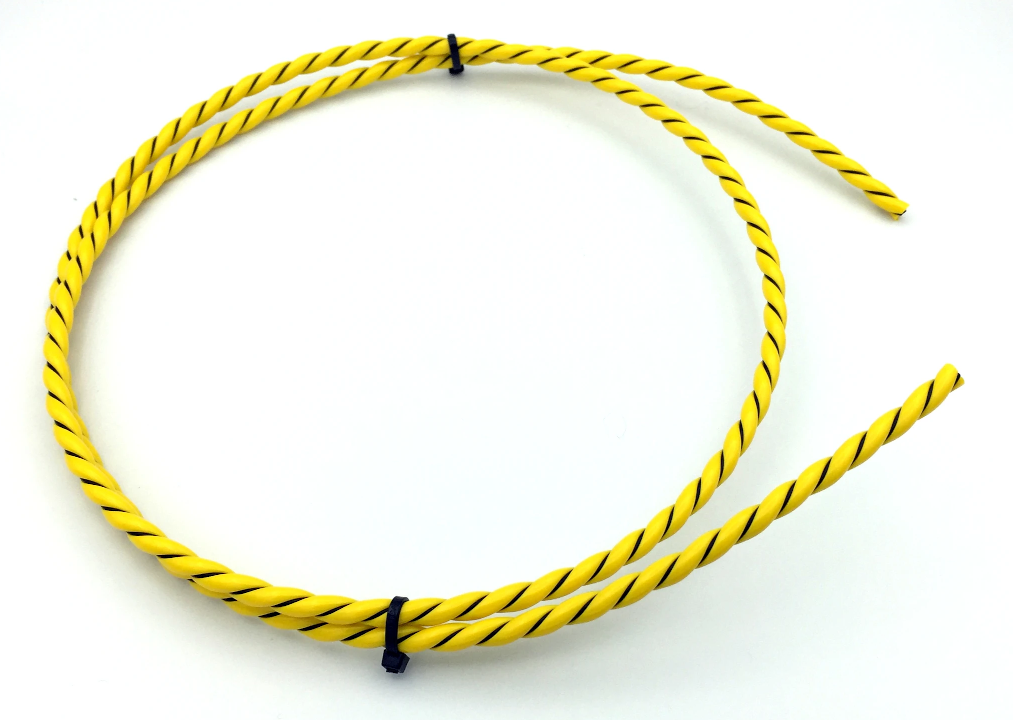 The conductive-polymer technology and fluoropolymer construction make WL-P-LFP1B sensing cable mechanically strong and resistant to corrosion and abrasion. The cable is constructed of two sensing wires, embedded in a fluoropolymer carrer rod.
The rugged cable construction exposes no metal, and enables the cable to be reused even in corrosive environments.

The Water Sense Cable is 6 feet long (active area) with an 8' leader cable.
Product Characteristics:
Cable diameter: 0.24 in (6.0mm) nominal
Sensing wires: 2 x 30 AWG with jacket of conductive fluoropolymer
Carrier: Fluoropolymer
Cable weight per 50 ft (15m) length: 500g
Cable color: High-visibility yellow
Technical Information:
Part Number: WL-P-LFP1B
Breaking strength: Cable only: 160 Ib (72KG)
Cut-through force: > 50 Ib with 0.005 (>22kg with with 0.13mm) in blade;
crosshead speed 0.2in/min
Abrasion resistance: >65 cycles per UL719
Maximum operating temperature: 70 °C
Cable color: High-visibility yellow
Performance Data:
Leak size to alarm(tap water): 2 in (50mm) maximum at any point along sensing cable,
up to 5000 ft maximum system length
Drying time: Cable dry and resets within 15 seconds from removal
Back to Top