---
EnviroCloud Web App
Cloud Solution for Data Logging and Alerts Management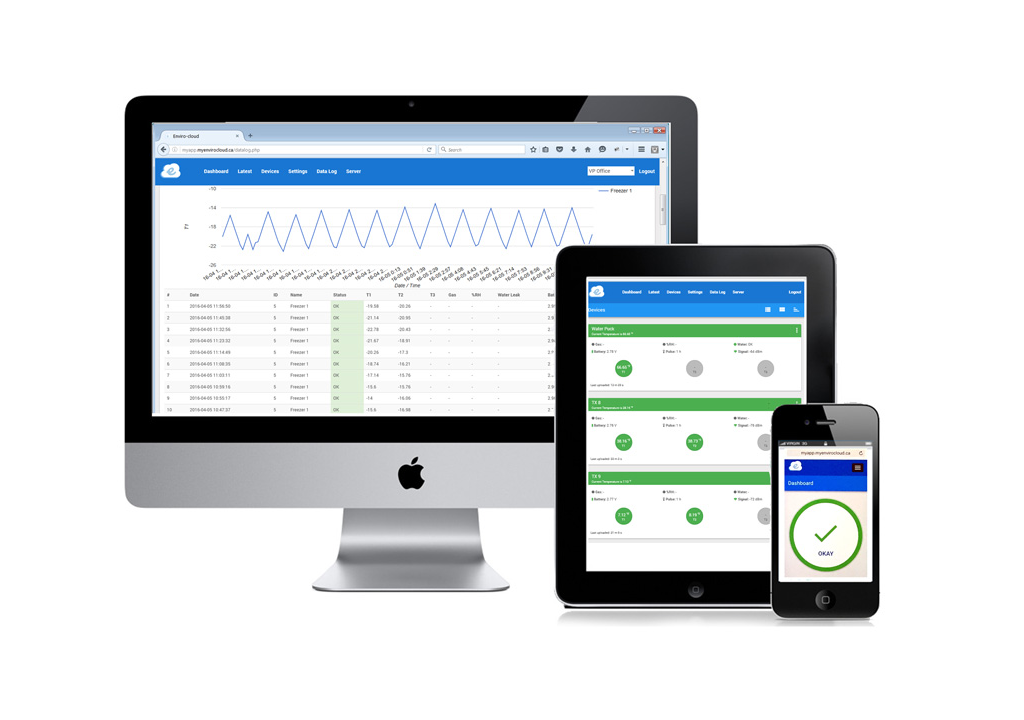 The EnviroCloud Enterpise Software sollution is a "Single Pane of Glass" approach for montoring, alert notificationa and data logging of environment variables. These can include but are not limited to:
Temperature
Humidity
Gas
Differential Static Pressure
Water Leak
Branch Current (Breaker Panels)
The alarms are base on a traffic light approach:
GREEN = OK
AMBER = Caution
RED = Critical (Do Something)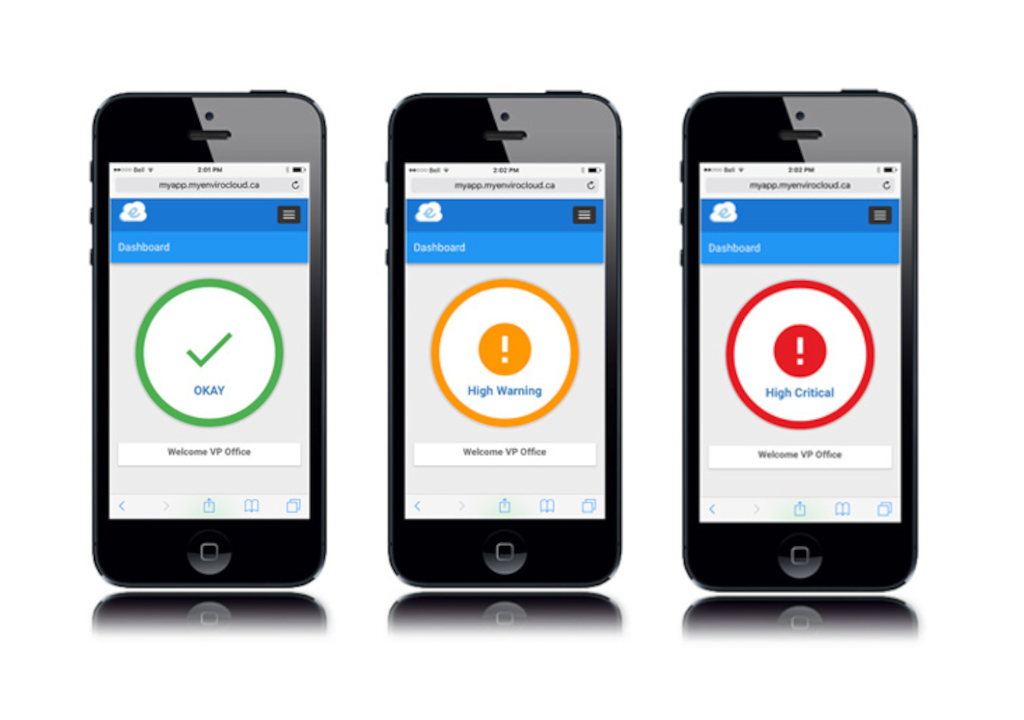 The software interface starts as a simple dashboard showing the overall system status of all connected devices. By pressing on the status button, the user can "drill" down to a Gateway, then a Device (Hub) connected to the chosen Gateway, and then a sensor that is part of the chosen device.
A comprehensive menu system provides agile and flexible programming and display for data logging, group selection and display, graphing, selective email alerts and breaker panel displays.
The EnviroCloud Web App Guide is available for download here.
Contact us for more information and subscription pricing
Back to Top