---
DCIM
Data Center Infrastructure Management Products


Every Data Center requires power monitoring and environment monitoring. Our solutions provide a combination of both in one seamless package - the VP-DCIM series.
The VP-EC-DCIM-BCM is a complete breaker panel branch current monitoring system. Up to 2 VP-EC-BCM-42CT Interfaces can be connected for a total of 84 breakers. Each interface transmits its current readings to the gateway via Modbus RTU RS485 protocol. The VP-EC-BCM-Gateway's built in web server allows the user to program all alarm and operating settings for the breaker variables. Email alerts are programmed for Warning, High, and Zero Load Alarm.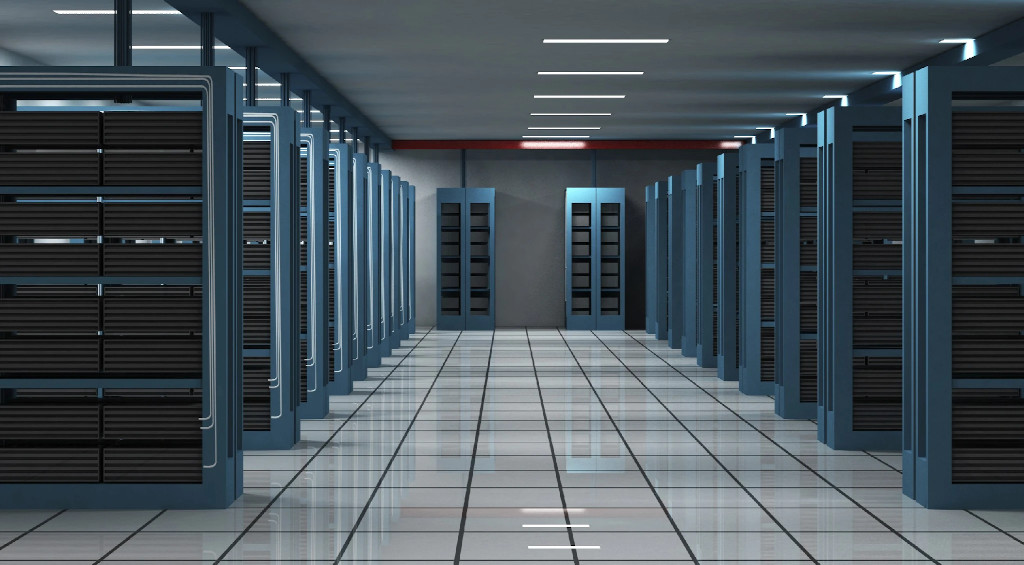 The VP-EC-DCIM Gateway is a complete environment sensing / monitoring / alarm indicating system designed exclusively for data centre applications. This gateway supports multiple VP-TX-DCIM hubs that monitor temperature, humidity, differential static pressure, carbon monoxide gas and water leaks.
Environment Monitoring
---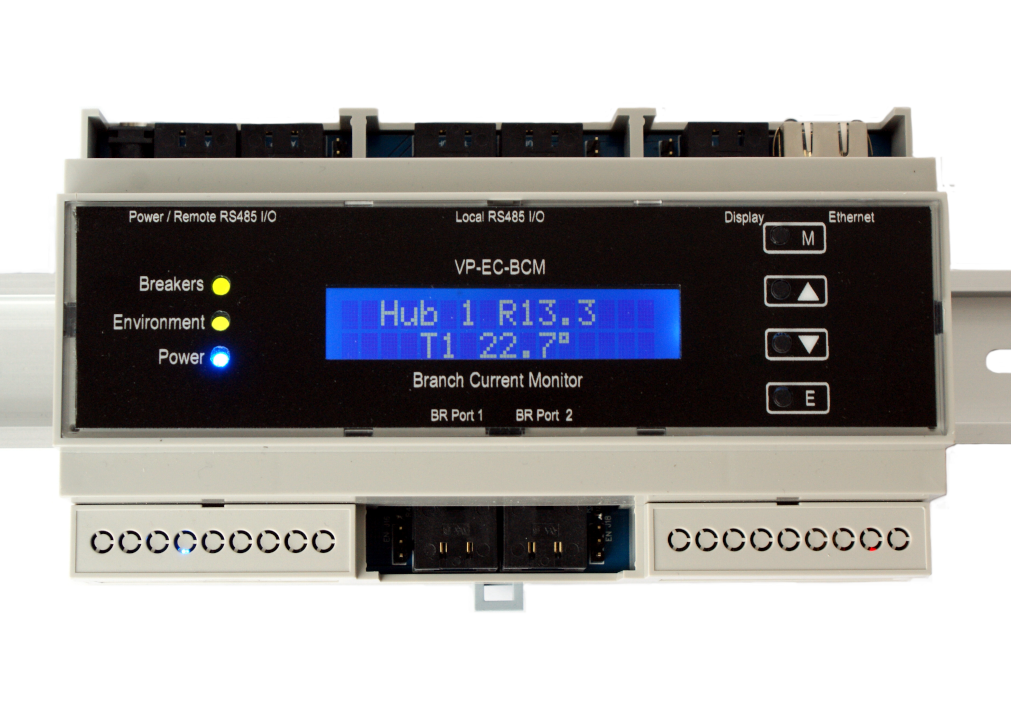 6 Modbus RTU RS845 Ports
Ethernet Port
Status Leds and Audible
Menu c/w 4 Pushbuttons
Local Webserver
EnviroCloud Gateway
DIN Rail Mountable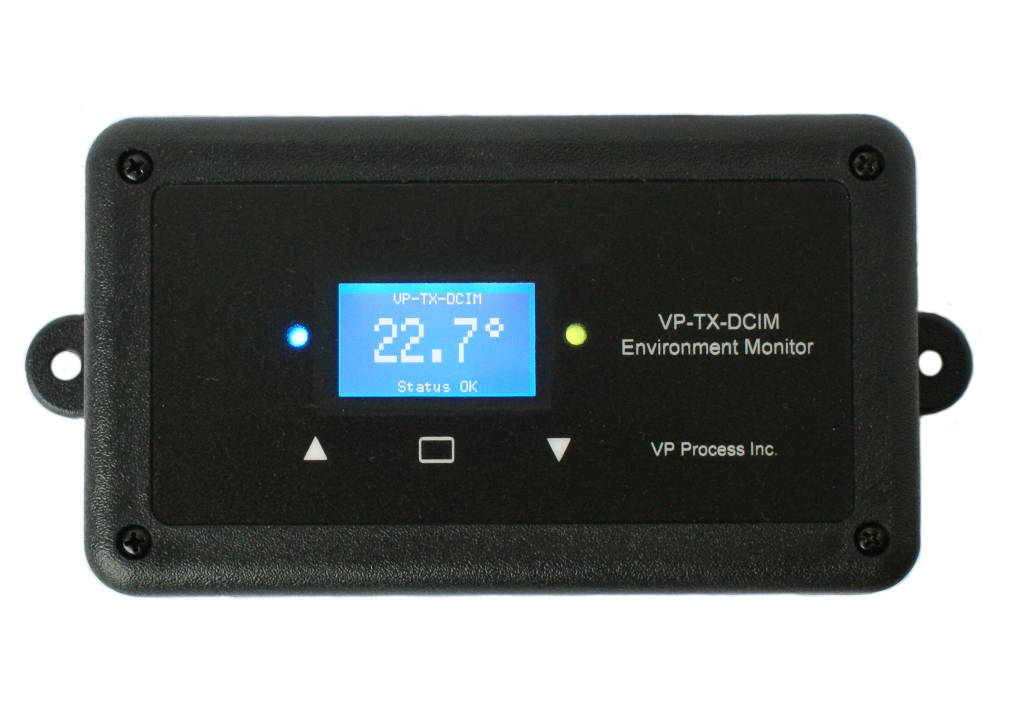 Modbus RTU RS845
1 Temperature Sensor
4 Remote Temperature Sensors
1 Humidity Sensor
1 Differential Static Pressure Sensor
1 CO Gas Sensor
Water Leak Detection Circuit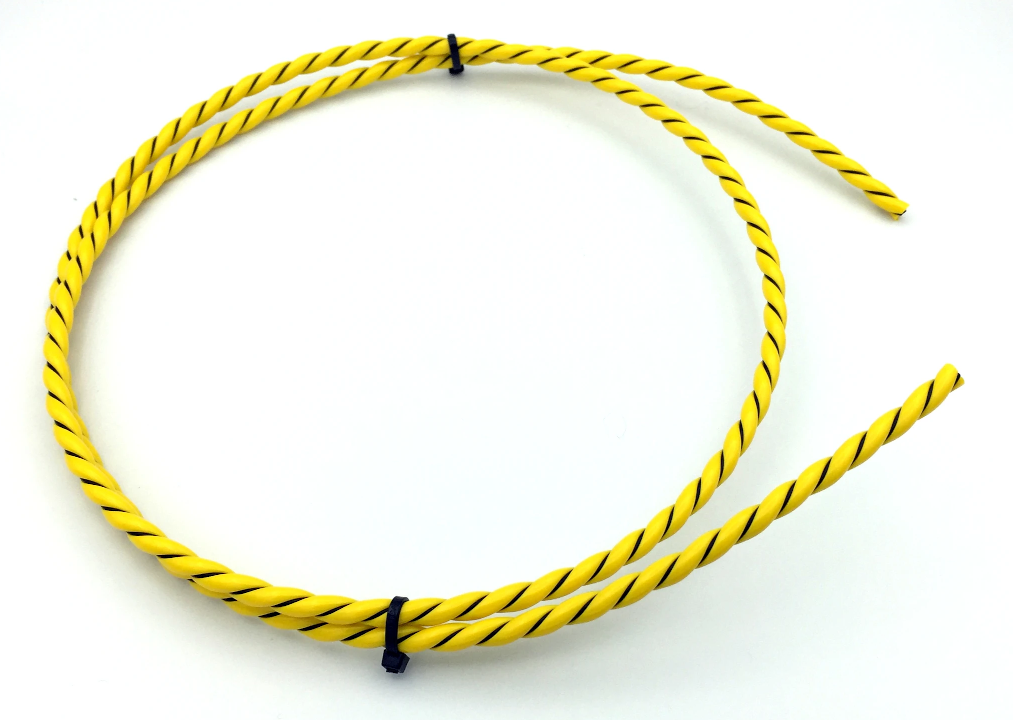 2 Conductor
Self Reset within 15 Seconds
High Visibility Colour
Available in custom lengths
Branch Current Monitoring
---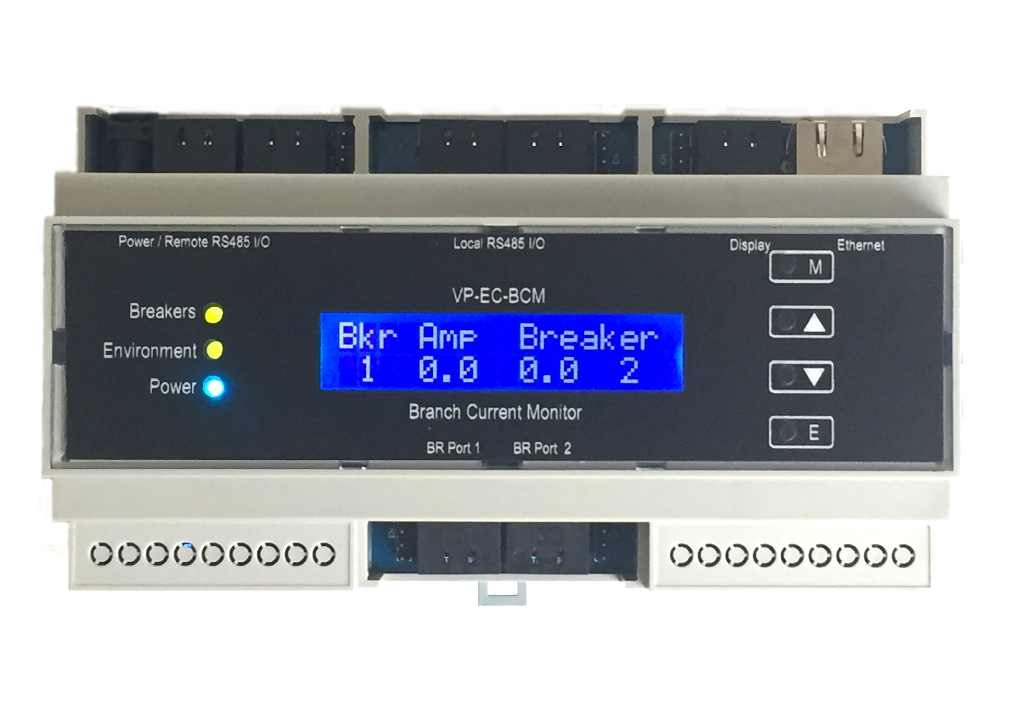 6 Modbus RTU RS845 Ports
Ethernet Port
Status Leds and Audible
Menu c/w 4 Pushbuttons
Local Webserver
EnviroCloud Gateway
DIN Rail Mountable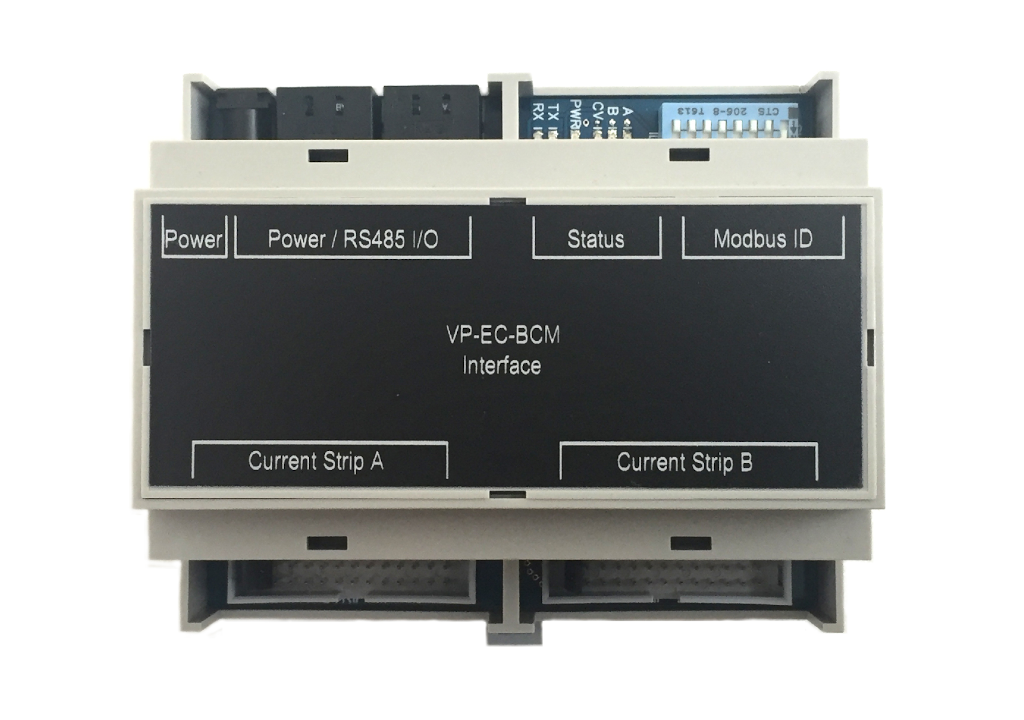 Modbus RTU RS845 Port
42 Breaker Channels
CT Strips OR Split Core Input
Status Leds
12 to 24 VDC Power
Isolation 1 KV
DIN Rail Mountable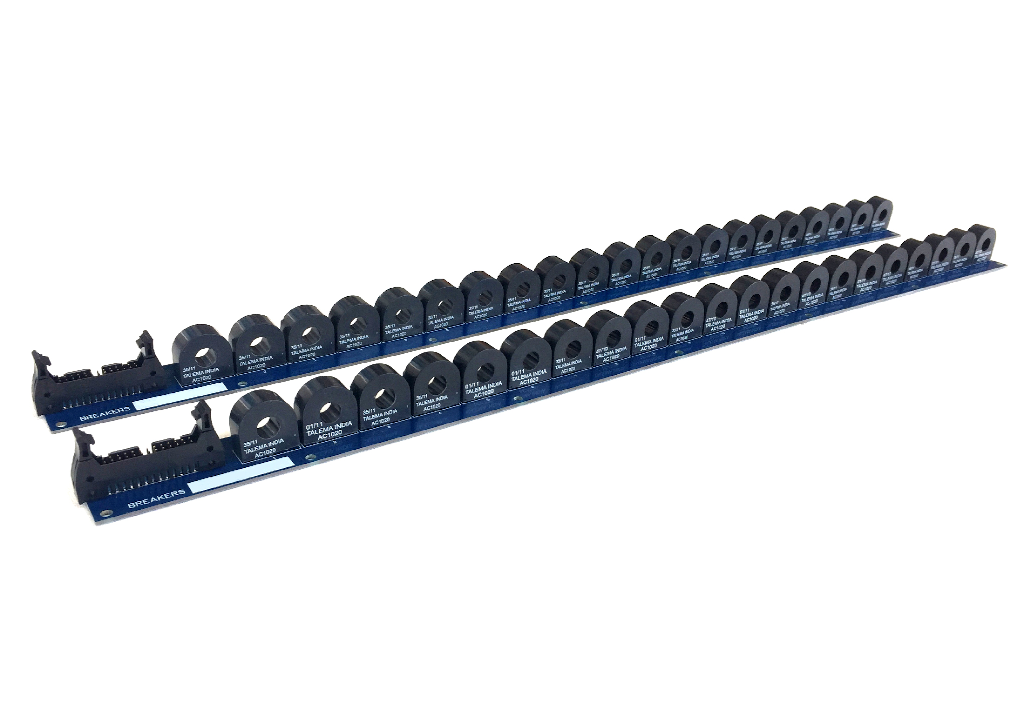 21 Channel 60 Amp CTs
Standard 1" Spacing for Breaker Panels
4' 26 Pin Ribbon Cables Standard
Optional Mounting Brackets
Back to Top
Options
---
Modbus RTU RS845
4 Line x 20 Character LCD
2 Status LEDs
Environmental and Breaker
Local Display
Powered from DCIM Gateway
DCIM Modules
| Type | Description | Part No | | Ordering |
| --- | --- | --- | --- | --- |
| Environment Hub | Temperature, Humidity, Static Pressure and Water Leak Transmitter | VP-TX-DCIM Hub | | Contact Us |
| Sensor | Water Leak Sensing Cable | WL-P-LFP1B | | Contact Us |
| Gateway | Environment Monitor Gateway | VP-EC-DCIM | | Contact Us |
| Gateway | Branch Current Monitor Gateway | VP-EC-DCIM-BCM | | Contact Us |
| Interface | 42 Channel Current Transformer to Modbus RTU Interface | VP-EC-BCM-42CT | | Contact Us |
| BCM System | 42 CT Branch Current Monitor System | VP-EC-DCIM-BCM-42B | | Contact Us |
| BCM System | 60 CT Branch Current Monitor System | VP-EC-DCIM-BCM-60B | | Contact Us |
| BCM System | 72 CT Branch Current Monitor System | VP-EC-DCIM-BCM-72B | | Contact Us |
| BCM System | 84 CT Branch Current Monitor System | VP-EC-DCIM-BCM-84B | | Contact Us |
Back to Top